This page is a stub. It will be expanded to a full-fledged article.
Ephesus, Hellenistic Fountain
Ephesus (modern Selçuk): ancient Greek town in western Turkey, one of the largest and best excavated cities of the ancient world.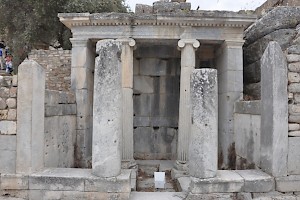 The "Hellenistic Fountain House" in Ephesus was close to the theater in the Marble Street. Built in Ionic style, it dates back to about 200 BCE.