Syracuse: the ancient capital of Sicily.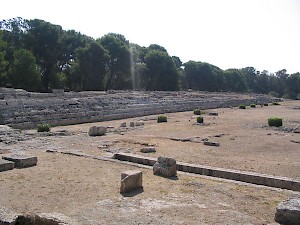 With a length of 198 m, a width of 22¾ m and an estimated height of about 15 m, the Altar of king Hiero II was the largest altar from the ancient world. These excessive buildings were typical or that age. According to the Greek historian Diodorus of Sicily, 450 bulls could be sacrificed in one go.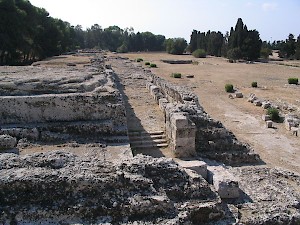 It was built to honor Zeus Eleutherios, "Zeus the Liberator", and was dedicated by Hiero II (r.241-215) after he had expelled the tyrants who had succeeded king Agathocles. In front of it was a portico that dates back to the age of the emperor Augustus, to which was added a swimming pool.

The altar itself was demolished in the sixteenth century by the Spaniards.