Baalbek or Heliopolis (Greek: Ἡλιούπολις, "sun city"): town in the northern Bekaa valley, site of the largest sanctuary in the Roman world.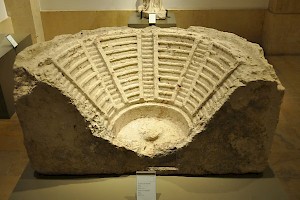 In the National Museum of Beyrut, you can see the scale model of the theater you can see on the first photo. It must have stood in Baalbek.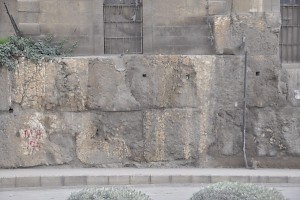 The remains of a theater have been identified underneath the modern Palmyra Hotel (second photo). A little curve in the road indicates the contours of the theater.
Perhaps the model represents this theater, but unless this is excated, we cannot be sure; the model may, after all, represent an odeon.