Damnatio memoriae: modern name for the official condemnation of the memory of a Roman emperor by the Senate. It is the opposite of apotheosis, which means that a deceased emperor is believed to have ascended to heaven.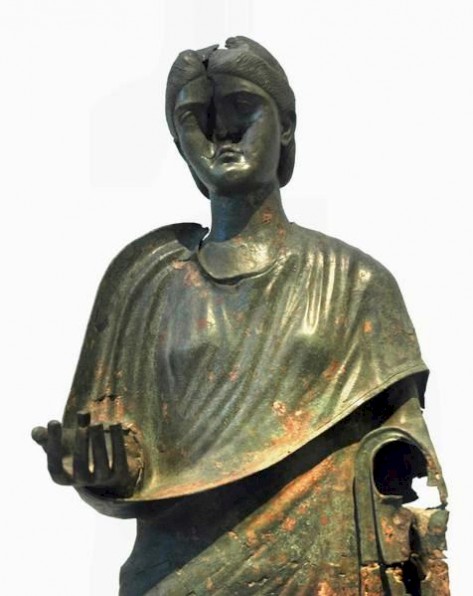 The balance of a reign was made up after the death of an emperor, when the Senate convened and decided whether the ruler had become a god and deserved a public cult (a practice that was known from the Hellenistic world and was introduced in Rome after the death of Julius Caesar). When there was no doubt about the succession, the apotheosis was self-evident. When Hadrian died in 138 and the Senate hesitated, his successor Antoninus Pius made sure that the dead man was recognized as a god.
On other occasions, however, debate was more serious. In 54, Nero had some difficulty to obtain the deification of his stepfather Claudius. After a rule that was considered to have been a bad one, the ruler was officially condemned, and his name was erased from inscriptions (abolitio nominis). His portraits were sometimes destroyed and even mints could be restamped. Pliny the Younger says about the destruction of the statues of Domitian:
How delightful it was, to smash to pieces those arrogant faces, to raise our swords against them, to cut them ferociously with our axes, as if blood and pain would follow our blows.note[Pliny the Younger, Panegyric 52.4-5.]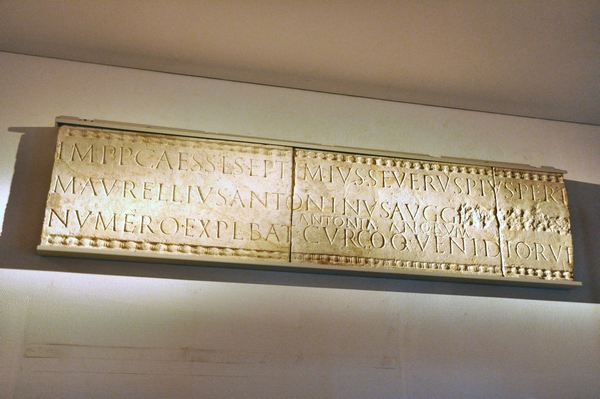 Several rulers were not officially condemned, but received this treatment anyhow, and other emperors were rehabilitated after an initial damnatio memoriae. The custom is not recorded in the Palmyrene Empire and the Gallic Empire.
Apotheosis and damnatio memoriae are still known from the fourth century. Writing in c.369, the historian Eutropius recorded in his Short History all deified emperors, including the Christian ruler Constantine. The double practice of apotheosis and damnatio memoriae must have been abandoned not much later, when Christianity became the only acceptable religion in the Roman world.
Condemned and consecrated emperors