Zosimus (Greek Ζώσιμος): Early Byzantine, pagan author of a history of the Roman Empire, published in the first quarter of the sixth century CE.
Book 1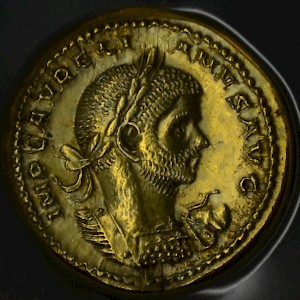 Zosimus' first book begins with some remarks about the causes behind the historical process, which must be
either fatal necessity, the influence of the planets, or the will of the Deity, which regards with favor all our actions while they are just and virtuous,note[Zosimus, New History 1.1.2.]
It was this cause that made Rome a great power but has also caused its decline. Next, Zosimus offers a very brief Greek history from the Trojan War to Alexander the Great, followed bt an account of the Roman Republic and the origin of the Augustan Empire.
The emperors of the two first centuries are mentioned in increasing detail, with Zosimus paying quite some attention to the occupiers of the praetorian prefecture. At some indeterminable point, Zosimus starts to use information from the Universal History of Eunapius. For the age of the emperors Valerian (r.253-260), Gallienus (r.260-268), Claudius II (r.268-270), and Aurelian (r.270-275), Zosimus is one of our most important sources. This means he also is an important source for the history of the Palmyrene Empire, which ends with an account of the reliability of the oracles.
The first book ends with the reign of Probus (r.276-282). There is a lacuna that must have contained the reign of Diocletian (r.284-305) and his colleague Maximian (r.285-305).
Contents